ANALISIS PERBANDINGAN EFISIENSI, EFEKTIVITAS DAN KEMAMPUAN FISKAL PADA ERA OTONOMI DAERAH DI KABUPATEN/KOTA PROPINSI KALIMANTAN BARAT
Aulia Azimi

IAIN Pontianak
Keywords:
efficiency, effectivity, fiscal capability, government expenditure, and economic growth
Abstract
The method used in this research is comparative method using quantitative. The data source used is secondary data. The results shows that the comparison between efficiency and effectivity from district / city in West Borneo Province in 2006 – 2010 has declining trend and interrelated. While local fiscal capability which is measured from government finance performance shows that its dependence is still high enough because the contribution of fund balance is still above 50%.
Base on the estimation result which is regressed by using EGLS method, it is obtained the result shows that two variables from local finance performance are not significant which are PAD effectivity ratio (REPAD) and local finance dependency ratio (RKetKD), where the estimation result also shows the existence of negative relation but significant to degree of decentralization ratio (RDD). The financial performance of local government still shows dependence on the central government, therefore it must be learn to be independent.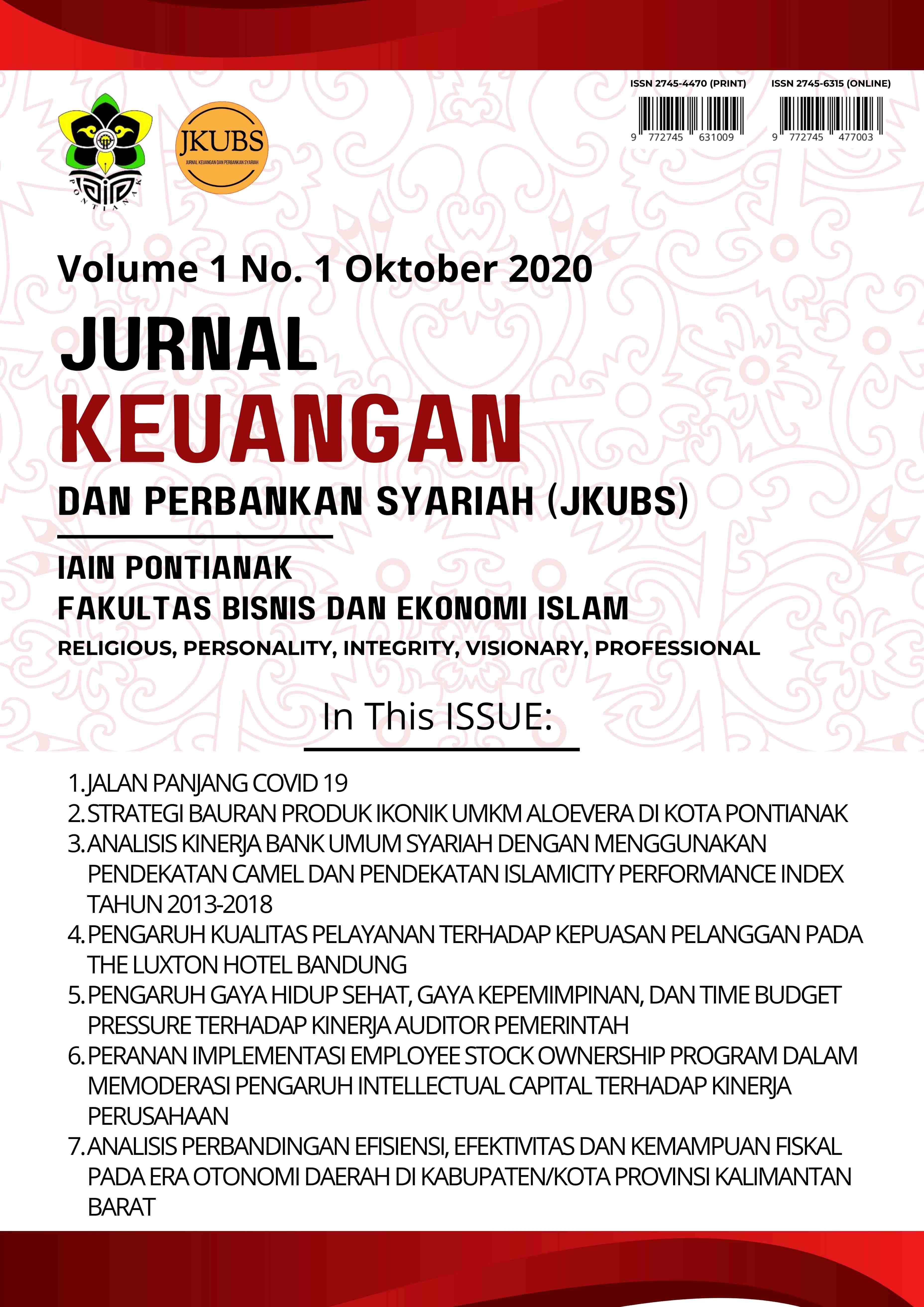 How to Cite
Azimi, A. (2020). ANALISIS PERBANDINGAN EFISIENSI, EFEKTIVITAS DAN KEMAMPUAN FISKAL PADA ERA OTONOMI DAERAH DI KABUPATEN/KOTA PROPINSI KALIMANTAN BARAT. JKUBS, 1(1), 92-109. Retrieved from http://e-journal.iainptk.ac.id/index.php/jkubs/article/view/116