PENAFSIRAN AYAT TENTANG SHALAT TAHAJUD DAN HUBUNGANNYA DENGAN KESEHATAN MENTAL (Interpretasi Ma'na-Cum-Maghza Terhadap Q.S. Al-Isra' [17]: 79)
Muhafizah .

UIN Sunan Kalijaga Yogyakarta
Keywords:
Tahajud Prayer, Interpretation, Ma'na Cum-Maghza, Q.S. Al-Isra': 79
Abstract
Abstract
This article describes the interpretation of Q.S. Al-Isra '[17]: 79 which is the basis for the command to perform the tahajjud prayer. Including when the Prophet was faced with a big problem, then the Surah Al-Isra 'verse [17]: 79 was revealed as a solution to the problems faced and is a form of help from Allah SWT. Thus, the author wants to examine this theme further by using qualitative research methods (library research) and the Ma'na-Cum-Maghza Interpretation approach. The conclusion of this article is that there are several interpretations of the main message from Surah Al-Isra 'verse [17]: 79, including as a help and solution to solve all life problems related to spirituality. So that by performing the tahajjud prayer, you will get closer to Allah SWT. Then at night, which makes the Tahajjud prayer different, so that the level of solemnity is higher than prayer in general, it will be more peaceful and calm in praying, the heart becomes peaceful. When the heart is peaceful and the mind is clear, it is easy to think of solutions to solve all the problems that are being.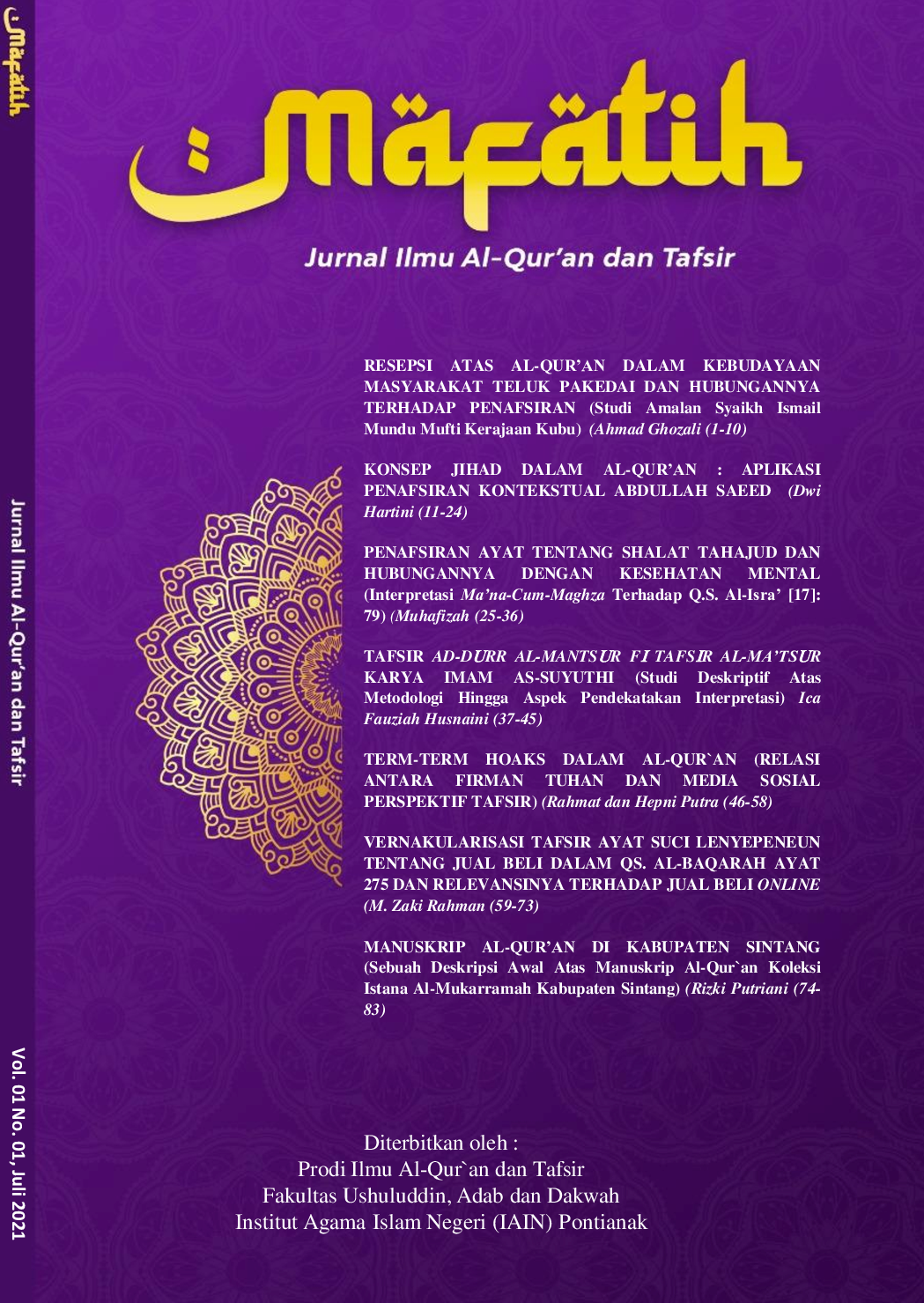 Copyright (c) 2021 Muhafizah
This work is licensed under a Creative Commons Attribution-NonCommercial-NoDerivatives 4.0 International License.