VERNAKULARISASI TAFSIR AYAT SUCI LENYEPENEUN TENTANG JUAL BELI DALAM QS. AL-BAQARAH AYAT 275 DAN RELEVANSINYA TERHADAP JUAL BELI ONLINE
Muhammad Zaki Rahman

Universitas Galuh
Keywords:
Vernucularization, Tafsir Ayat Suci Lenyepeneun, Online Trade
Abstract
Abstract
One of  the buying and selling phenomena that is currently a trend is buying and selling transaction using electronic media. Trading activity through internet media is populary referred to as electronic commerce (e-commerce). E-commerce that divided into two segments, namely business to business ecommerce (trade between businesses) and business to consumer ecommerce (trade between businesses and consumers). Based on history, e-commerce is a new transaction model that exists after the transaction bai' as-salam. E-Commerce is as due to the rapid development of 21st century information technology, that is example trading by first generation of Islam and be basic on activity of buying and selling in fikih for centuries. bai' as-Salam is a legal produk of fikih Islamic formulated by scholars with all possibilities to experience ra-actualization foro time to time to suit the demand of place and time. But as with other products this law was explored using the ijtihad methodology from two sources of Islamic, namely Al-Qur'an and Hadits. That's why bai' as-Salam in this research becomes a classic transaction model that will be a comparison and analyzer of transactions e-commerce with using the theory vernukularisasi and using mufassir Moh. E. Hasim on The Tafsir Ayat Suci Lenyepaneun.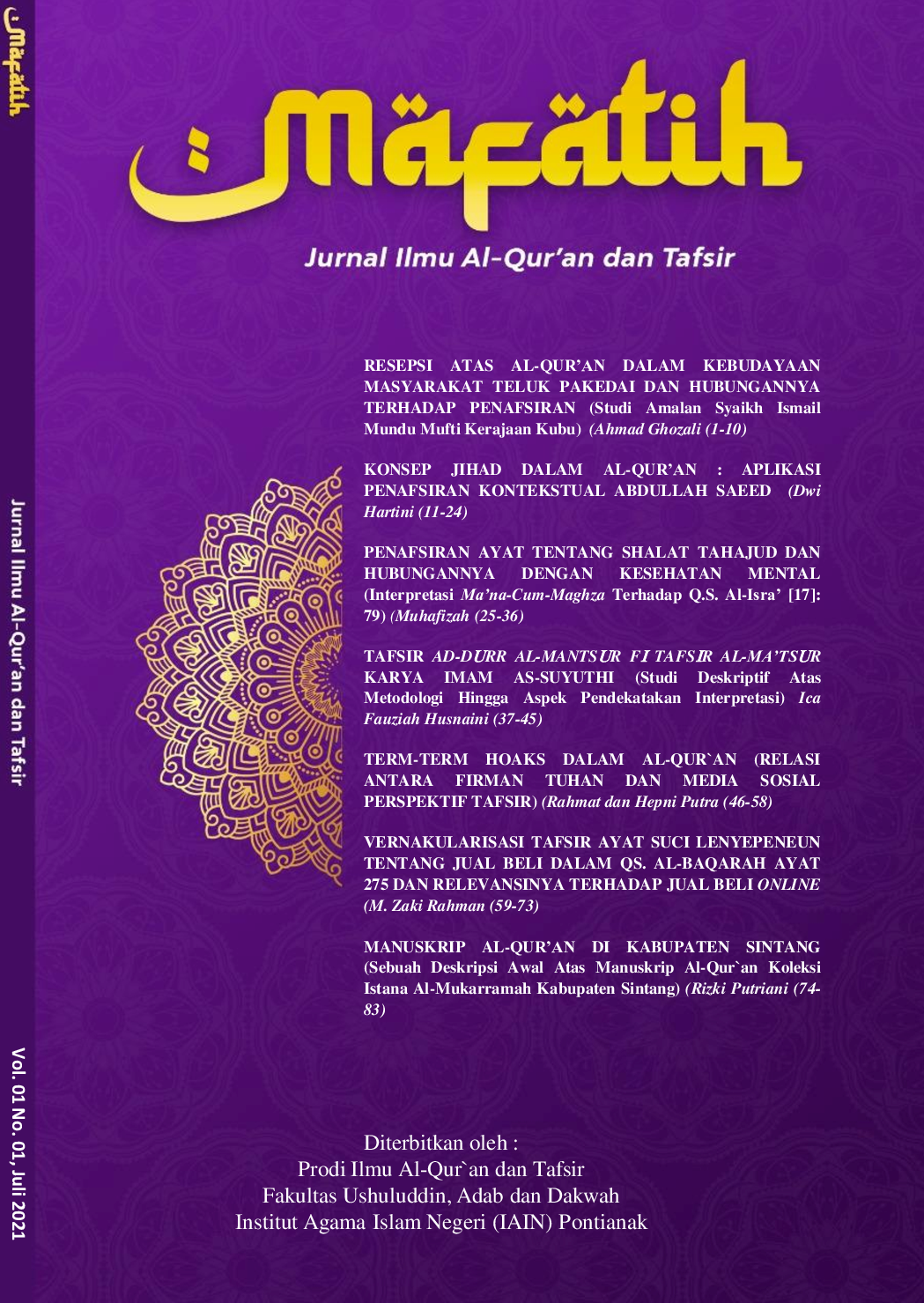 Copyright (c) 2021 Muhammad Zaki Rahman
This work is licensed under a Creative Commons Attribution-NonCommercial-NoDerivatives 4.0 International License.