KONSEP JIHAD DALAM AL-QUR'AN; APLIKASI PENAFSIRAN KONTEKSTUAL ABDULLAH SAEED
Dwi Hartini

IAIN Sultan Amai Gorontalo
Keywords:
Jihad, Kontekstualisasi, Abdullah Saeed
Abstract
Abstract
This paper describes about the meaning of concept Jihad by using the theory of Abdullah Saeed. There are four things be discussed in the theory, namely: Language Analysis, Historical Context, Parallel Texts or intertext connection, and Value Hierarchy. These four things are processing of application the contextualization theory of Abdullah Saeed. And the result of this discussed the concept of Jihad that expressed in Al-Qur'an is very broad. Not only about fighting on the battlefield to uphold the religion of God, but also embraces the struggle to uphold Amal Ma'ruf Nahi Munkar, jihad against lust, jihat stating the truth of Islam, Jihad to wipe tyranny and oppression, jihad against the enemies of Islam and etc.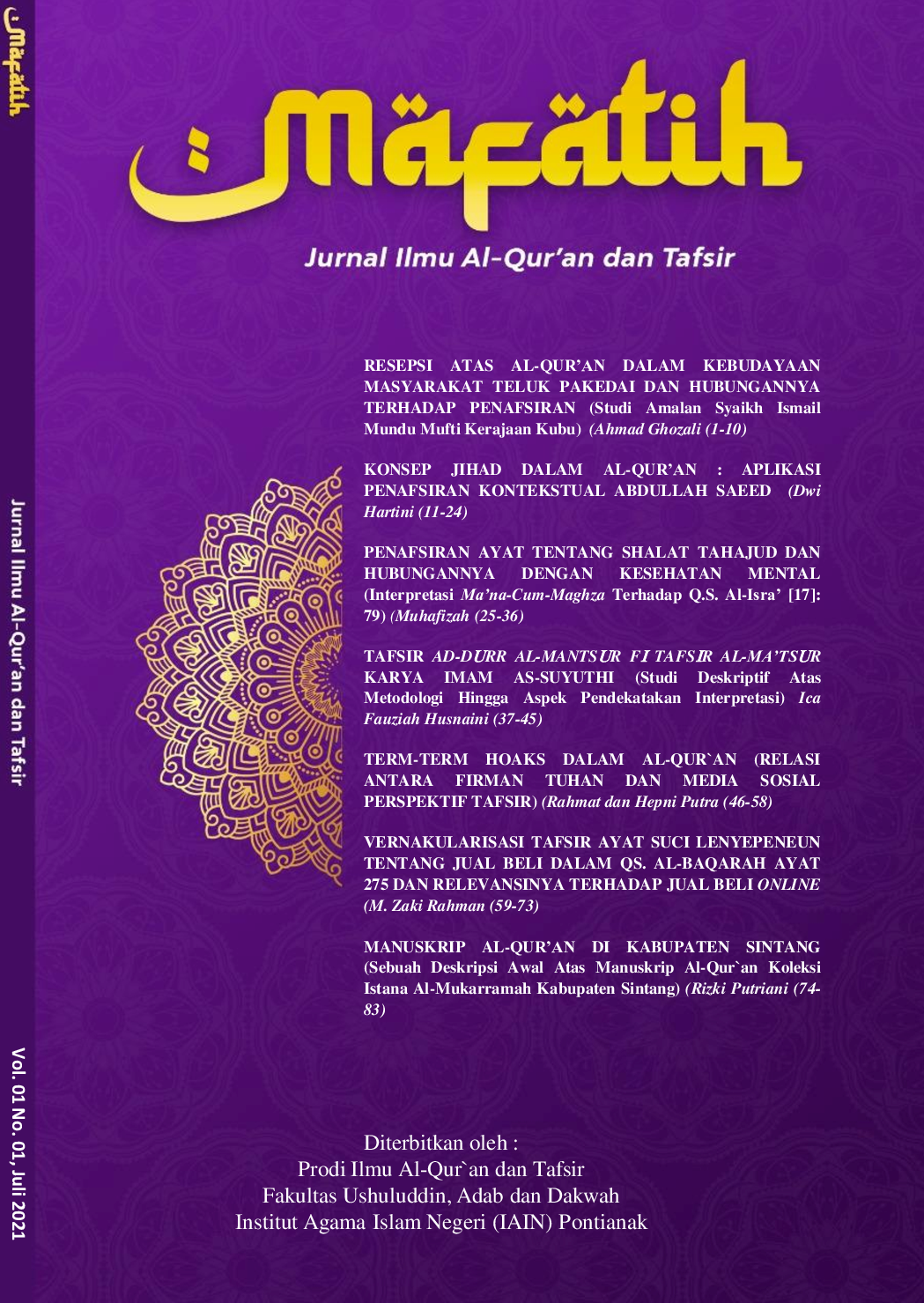 Copyright (c) 2021 Dwi Hartini
This work is licensed under a Creative Commons Attribution-NonCommercial-NoDerivatives 4.0 International License.