TERM-TERM HOAKS DALAM AL-QUR`AN (RELASI ANTARA FIRMAN TUHAN DAN MEDIA SOSIAL PERSPEKTIF TAFSIR)
Rahmat _

IAIN Pontianak

Hepni Putra

IAIN Pontianak
Keywords:
Hoaks, Social Media and Tafsir
Abstract
Abstract
The development of the times and technology, ideally makes it easier for humans to live their daily lives. But on the other hand, technology is also often used as a means to gain personal or group benefits by deviating, for example, by reporting false news, false issues, or false information (hoax) that can invite public sympathy. For this reason, the researcher is interested in studying this issue more deeply based on the Qur'an perspective. This research is library research with descriptive-analytical method. The conclusion of this article is that the Qur'an mentions various forms of fake news (hoax), namely: First, Ifkun, second, kaz\ib, third, qaul al-dzu>r, fourth, buhta>n, fifth, ghi<bah ; and sixth, fitnah. Each of these terms shows the same meaning, namely hoaxes, in different contexts.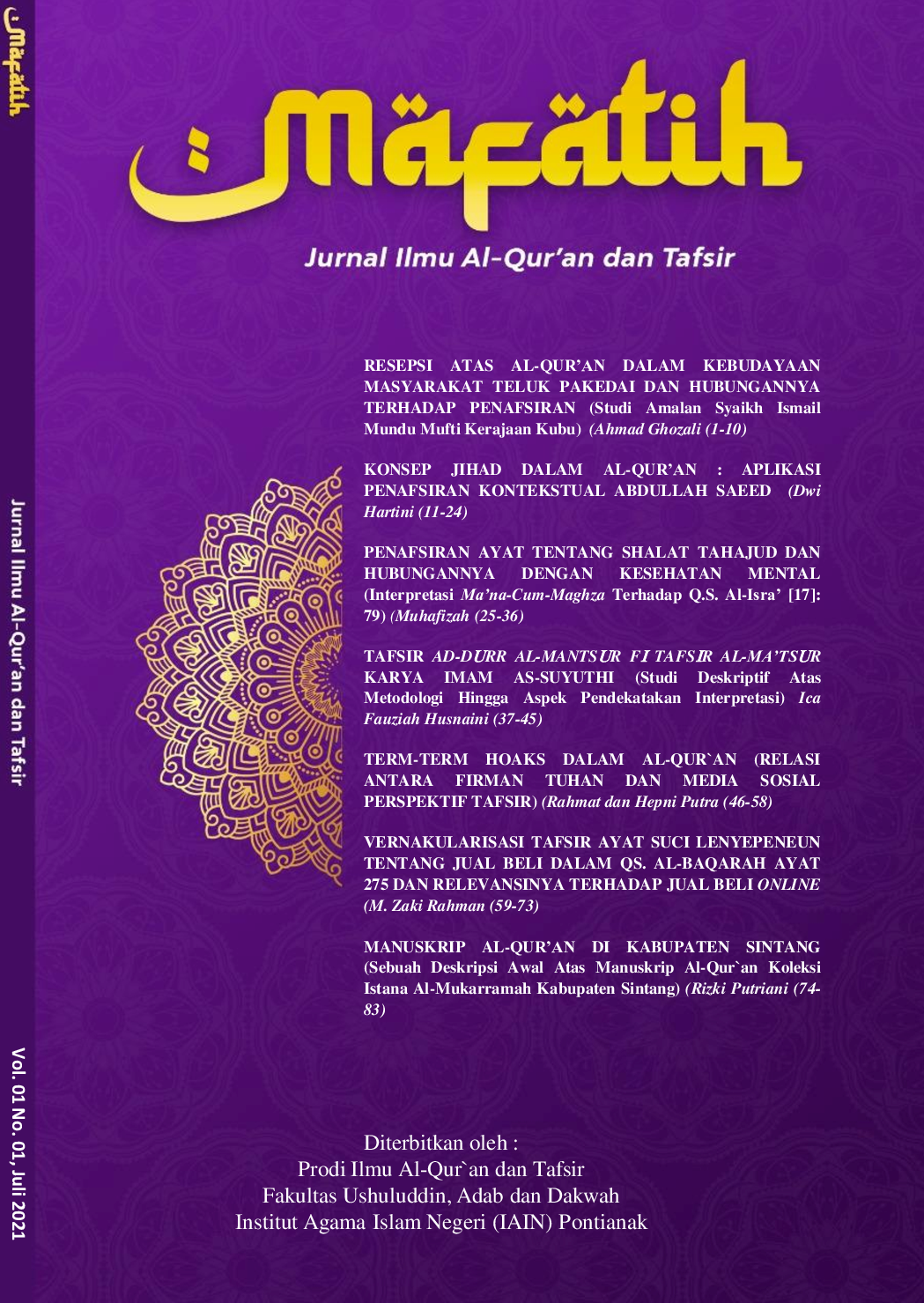 Copyright (c) 2021 Rahmat, Hepni Putra
This work is licensed under a Creative Commons Attribution-NonCommercial-NoDerivatives 4.0 International License.